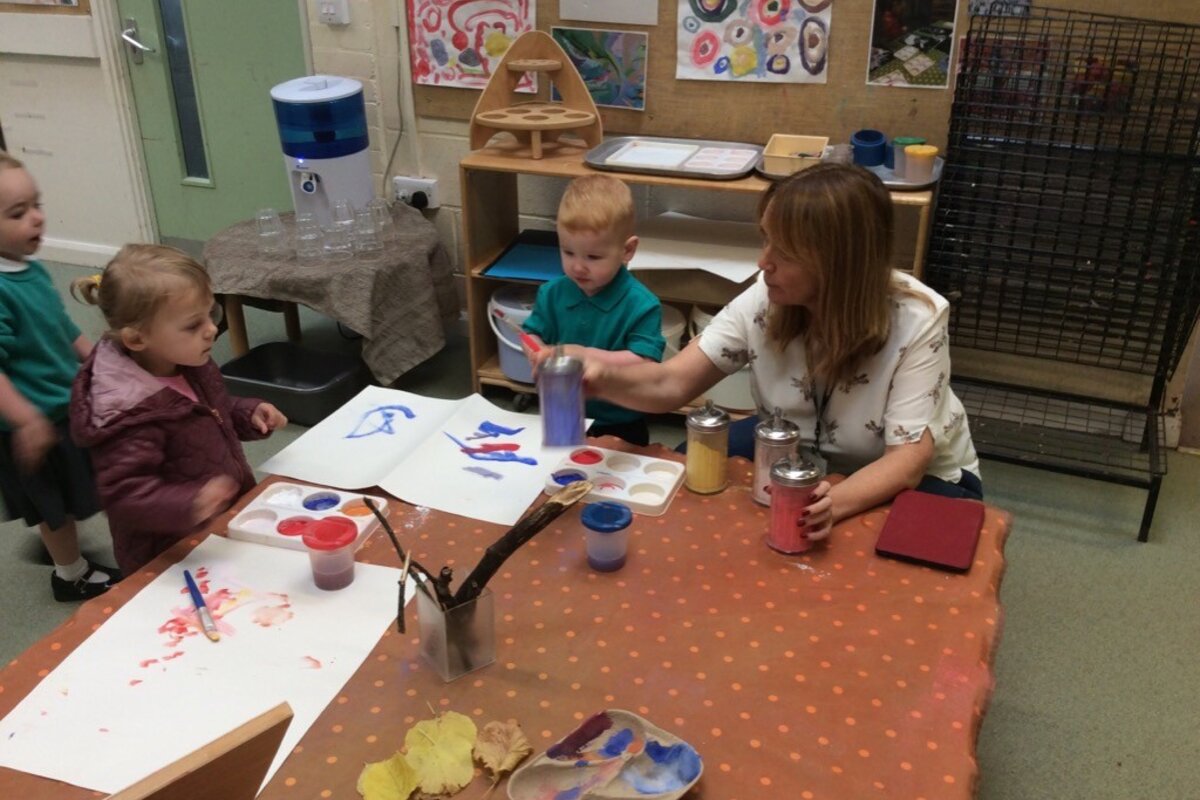 This half term has flown by. Our new children have settled and everyone is learning something new every day. We've painted, built, laughed, climbed, danced, chatted, wondered, paused, jumped, cycled, bonded, shared and loved every moment.
We've launched our after school club and it has been great to see older children from the Primary School playing with the Nursery children all relaxing after a busy day.
We finish for half term on Friday 22nd. We look forward to seeing you back on Monday 1st November.

Previous