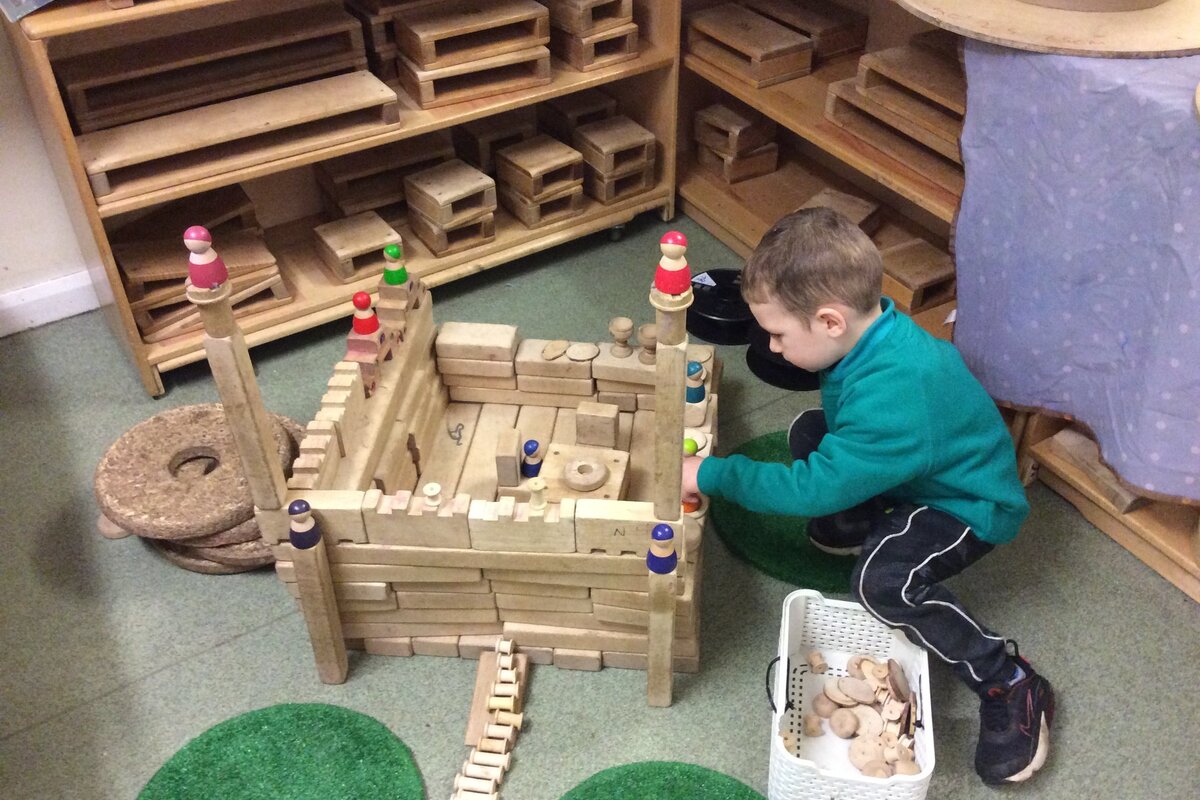 Our journey started with thinking about why we wanted to start the accreditation. Our 2,3 and 4 year olds share our whole space. We believe this creates a lovely, family atmosphere. We want to keep thinking about what each child needs at each stage of their development.
Over the past two weeks we have been looking at the different opportunities we give our children to construct whether it is with blocks (large or small),playdough, natural objects, loose parts and much more. We are struck by how creative our children are, for example making a chocolate machine with bobbins.
If you have any collections of interesting objects at home you no longer need ( e.g. buttons, lids, bags, corks etc) we would love to have them to help our children construct in many different ways. Thank you.

Previous